Eco-friendly wallets for your CD, DVD or Blu-ray discs
The eco-wallets option is nearly the same as the sleeve except that a wallet can have extra panels, which means a lot more area for your printed message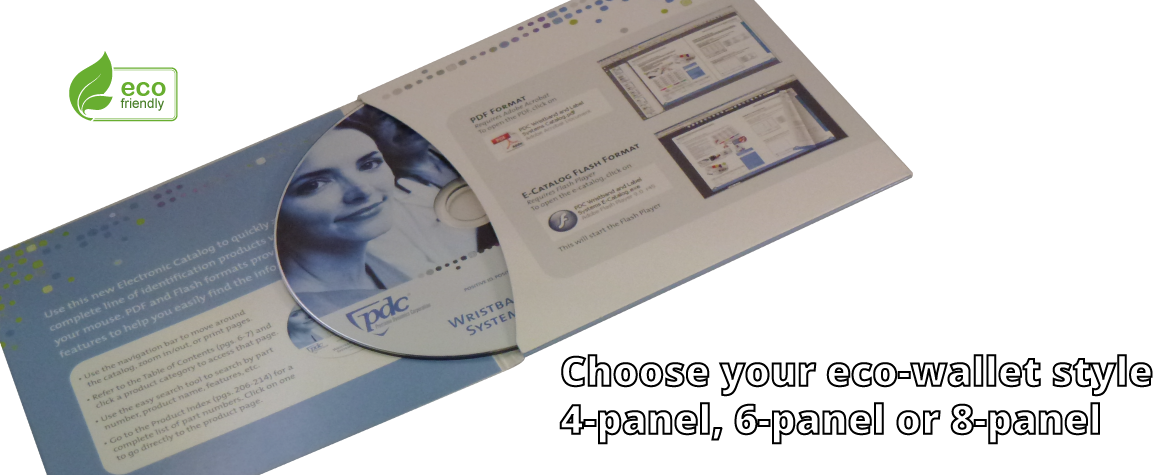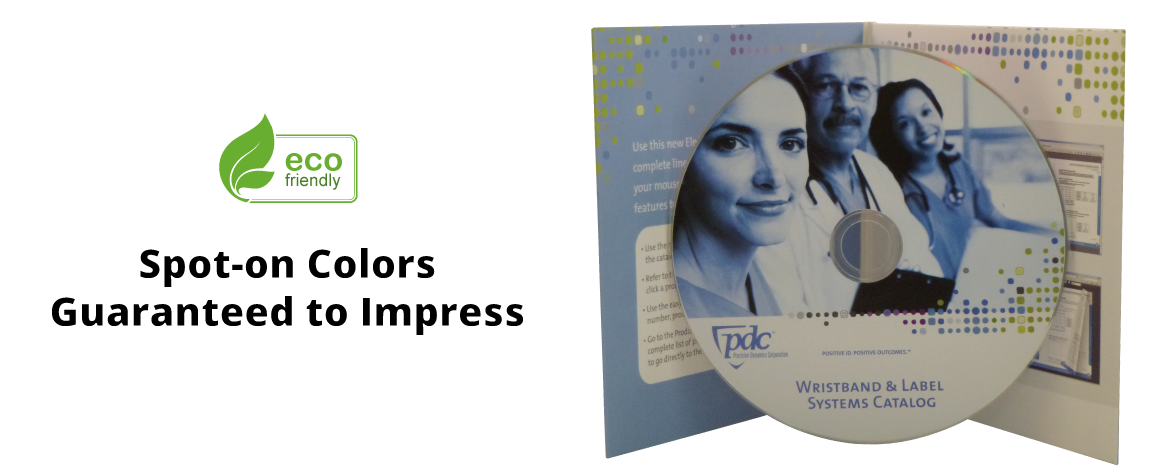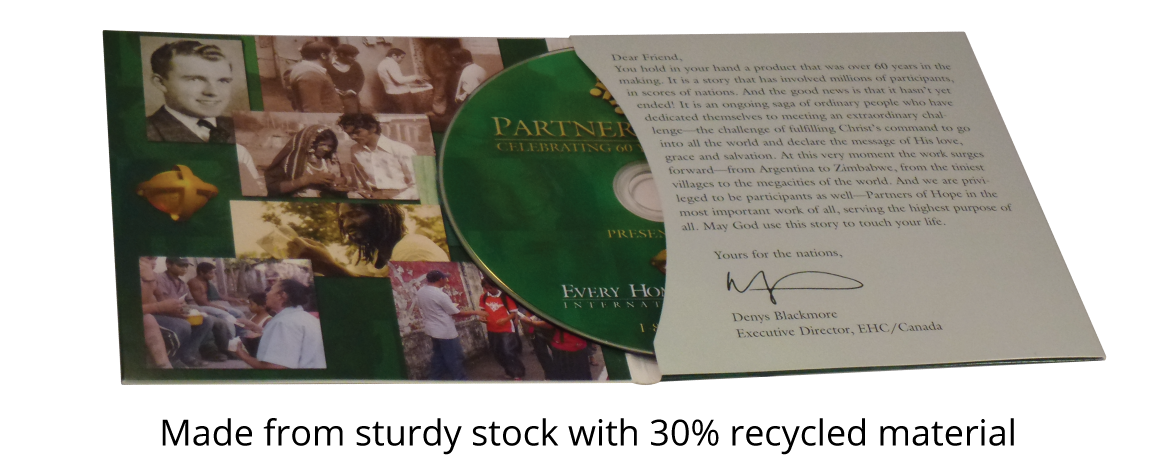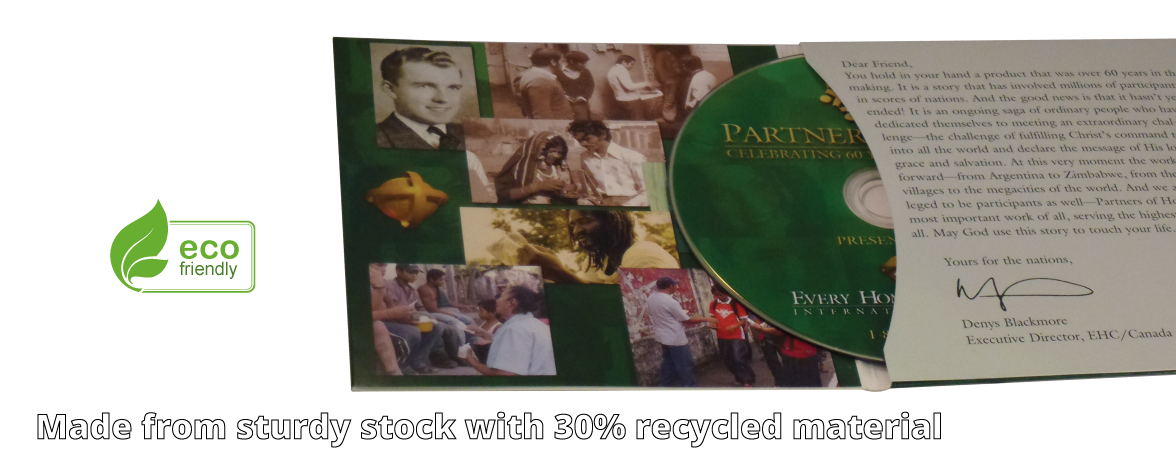 What Makes Us Different?
Premium Quality Eco-Wallets
Made from 16pt C1S (30% recycled), sturdy stock
Full-color printing with non-toxic inks
UV coating, AQ or subtle matte finish
Lamination with High Gloss, Matte or Velvet or Soft Touch
Ready in 9 business days
Customize your wallet with lots of options, you can order your wallet in 4-panel, 6-panel or 8-panel you can add a pocket for extra insert, CD and DVD wallets can be ordered to hold multiple discs as well.
Finished size vary, CD wallet size 5.5" x 5" or DVD wallet size 5" x 7.25"
Fast turnaround time as few as 3 days available
Choose from the large selection of our
Custom Printed Eco-Wallets 4-panel DVD Eco-wallets 7.25" high 6-panel DVD Eco-Wallets 7.25" high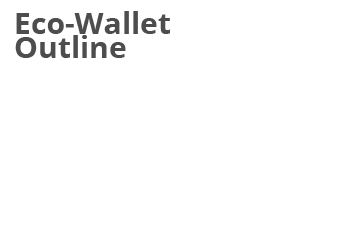 Do not see the package that
you need ?
About our CD and DVD Eco-Wallets
Our custom printed wallets are eco-friendly and constructed from 16pt premium sturdy stock paper with 30% recycled material, the eco-wallet is like the digipak without the plastic tray and it is more affordable, large selection of eco-wallets with multiple panels available for you to choose from 4-panel, 6-panel and 8-panel, we can custom any of the panels with diagonal pocket to hold an extra insert, and we can add more trays to accommodate the number of discs in your project, we can add the coat finishing of your choice from UV coating, AQ or subtle matte finish, even lamination with high gloss, matte or velvet or soft touch, with our low-price guarantee promise we perform beyond expectation, on budget and on schedule, every time.
All CD and DVD replication orders receives free glass mastering and stamper, we offer offset and silkscreen PMS on-disc printing to exact match your disc graphic design specification.
Details: turnaround time quoted starts from the following business day from your proof approval day please follow our design templates and artwork preparation list to minimize any downtime, for volume pricing please call 1-805-389-7888 or fill out our request a quote quick form,
click here
for our full terms and conditions.