The most attractive Digipak® out there
Retail ready premium option that is a cut above the jewel case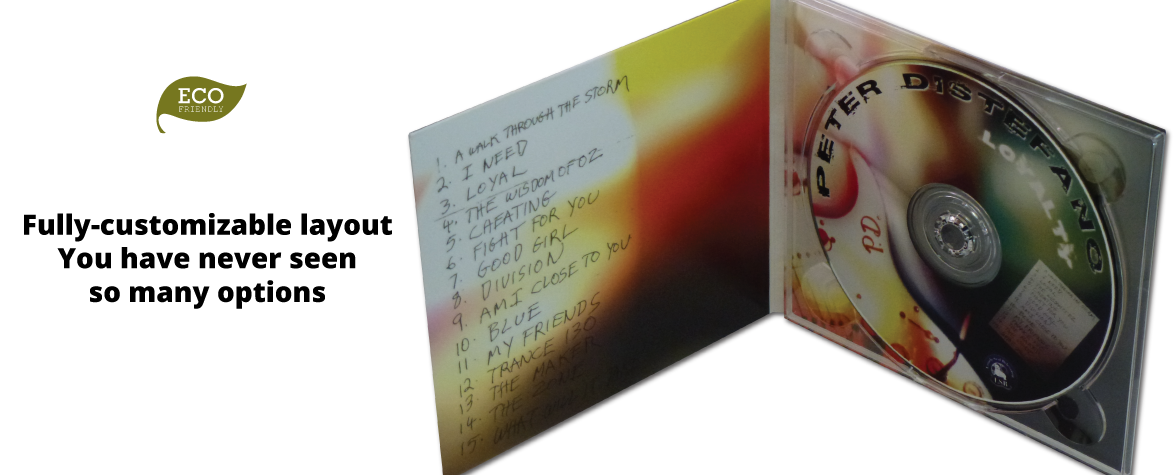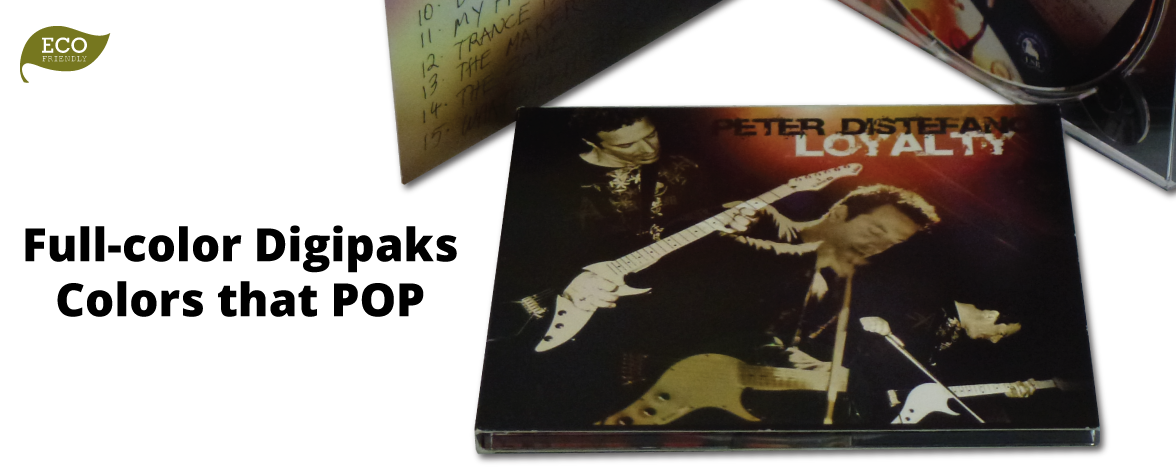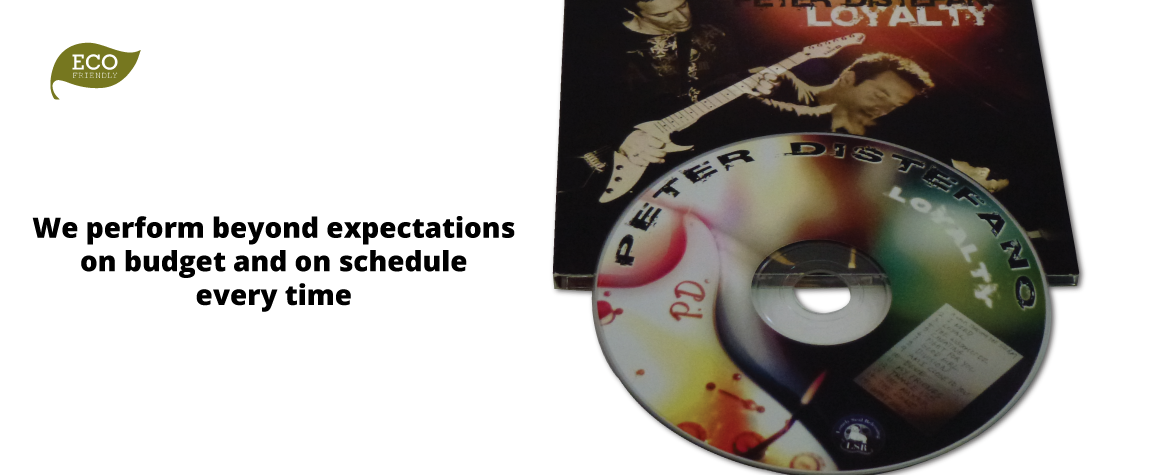 What Makes Us Different?
Premium Quality Digipaks
Made from 16pt C1S (30% recycled), sturdy stock
Full-color printing with non-toxic inks
Your choice of clear, white, or black plastic trays
Free gloss AQ or subtle matte finish
Ready in 9 business days
Customize your digipak with single-wall diagonal pocket, booklets, additional tray, black or color on inside gutters
Fast turnaround time as few as 3 days available
Connect & Inspire
Choose from the largest selection of Digipaks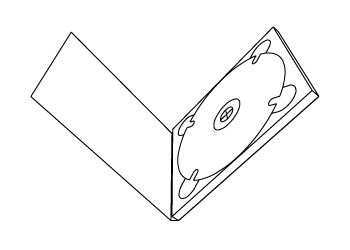 Do not see the package that
you need ?
This is a notch higher retail-ready option that is a cut above the jewel case cd packaging. This is for the customer who wants their product to have a 'knock-your-socks-off' look. Our CD Digipaks are constructed from 16pt premium sturdy stock paper with 30% recycled material, depends on the size run of your job, Nordex will expertly print utilizing either digital printing or 4 colors offset printing. Sky is the limit for customization, you can select 4-panel Digipak, 6-panel Digipak or 8-panel Digipak, you can select the color of the tray black, white or clear, you can choose to add an additional diagonal pocket that holds any printed insert or booklet, and you can select the coating of your choice AQ, UV gloss or subtle matte finish, did we mention that we offer 5 and 3-day turnaround times. All CD replication orders receives free glass mastering and stamper, our state of the art offset and silkscreen on-disc printing equipment delivers sharp and vivid colors to your specs.
Details: turnaround time quoted starts from the following business day from your proof approval day please follow our design templates and artwork preparation list to minimize any downtime, for volume pricing please call 1-805-389-7888 or fill out our request a quote quick form,
click here
for our full terms and conditions.